Empower Rwanda graduates 100 teen mothers, fosters self-sufficiency, education
Advancing its mission to empower girls and women while fostering gender equality, Empower Rwanda, a non-governmental organization, completed phase one of the Dignified Work for Teen Mothers Project.
The project culminated in the graduation of 100 young women on Friday, August 25, in Kabarore sector, Gatsibo district.
Funded by the Mastercard Foundation and implemented by Amizero TVET School, this initiative equipped participants with essential vocational skills to secure sustainable livelihoods. The graduates received specialized trainings in Advanced Tailoring, Soap Making, and Bakery disciplines.
Stakeholders from the Ministry of Gender and Family Promotion, Gender Monitoring Office, Rwanda TVET Board, National Youth Council, Mastercard Foundation, Certa Foundation, French Embassy and more lent their presence at the event.
"Over six months, these determined young women received extensive trainings in Tailoring, Soap Making, and Bakery disciplines, showcasing the project's dedication to fostering transformation and self-reliance among the community's most vulnerable members," stated Olivia Promise Kabatesi, Empower Rwanda's founder and country director, in her opening remarks.
"We taught relevant courses for today's needs of the labour market within their proximity — tailoring, baking, and detergent production—aligned with Rwanda TVET Board's guidelines. The certificates reflect this alignment and contribute to the government's youth-focused job creation strategy. As an implementor of the project, Empower Rwanda will continue to monitor the trainees to ensure their efforts bear fruit. We're ready with equipment at Agakiriro their innovation center, in collaboration with the district to ehancing their acquired skills. Ongoing mentorship for six months and helping with accreditation from Rwanda Standards Board will support their business endeavors," Kabatesi said.
The occasion encapsulated multiple dimensions of celebration and empowerment. The graduates' jubilant expressions radiated a sense of achievement, inspirational speeches from various dignitaries highlighted the crucial role education plays in overcoming challenges faced by teen mothers in accessing education, employment, and social support.
Graduates also showcased their acquired skills, followed by cultural performances and testimonials, sharing the stories of these young women, recounting the hurdles they overcame on their journey to empowerment.
In a press interview, Richard Gasana, Mayor of Gatsibo district, emphasized the importance of supporting teen mothers: "Facing the hurdles that teen mothers encounter, we can't simply leave them behind. We support their rebuilding process, emphasizing the continuity of life after childbirth. Education remains vital for young people, and we work to reintegrate these mothers into society," he said.
"For those unable to rejoin traditional education, technical and vocational courses offer an alternative. The government is committed to their support, guided by Rwandan law that prioritizes child protection. I urge everyone to combat child sexual abuse and educate children about societal dangers, particularly those in vulnerable rural areas. Remember, you could be the bridge to uplift your family—don't be discouraged by current circumstances," Gasana said.
Ruth Mukakimenyi, a representative from the Mastercard Foundation, said: "At the foundation, we firmly believe that everyone deserves the chance to learn and thrive. That's why we collaborate with forward-thinking organizations to empower young people in Africa, granting them access to meaningful and dignified work."
"Set your sights high, embrace mistakes as learning opportunities, and forge ahead with the knowledge that you possess both capability and wisdom," she urged the graduates.
A journey towards sustainable empowerment
Clemence Niyonshuti, Denyse Munganyinka, and Divine Mukeshimana, graduates in Tailoring, Bakery, and Soap Making respectively, shared their inspiring journey from teenage pregnancy to becoming skilled professionals contributing to their communities.
Their journeys stand as vivid examples of triumph over adversity. Sharing a common narrative of becoming pregnant at the age of 14, they faced family struggles in coming to terms with their decision to keep their babies.
Life appeared to take an irreversible turn, particularly in terms of education. However, their trajectory transformed as they undertook this course. Today, all three hold positions in their chosen fields. Niyonshuti, operating as a tailor in Kabarore's local community, demonstrates her skills. Munganyinka empowers fellow young girls through training while also producing over 300 "amandazi" (donuts) for a Coffee processing company in Murambi, earning around Rwf300,000 monthly under a signed contract. Mukeshimana, now self-employed, showcases her expertise in making herbal soap, a venture that has gained traction within her community. With aspirations to expand, she is already contemplating new horizons following her certification.
Empower Rwanda emphasizes that the Teen Mothers' TVET Skills Development Program embodies a united effort to shatter barriers, champion education, and nurture self-reliance. Beyond education, the initiative extended support to young girls in accessing medical and legal assistance.
The comprehensive course spanned 18 months, divided into distinct phases: six months dedicated to psycho-social support, encompassing access to Sexual and Reproductive Health education and services; an intensive academic and skills enhancement program focused on specialized trades for another six months; and concluding with six months of business mentorship, facilitating market access and securing financial support from reputable financial institutions.
About Empower Rwanda
Founded in Rwanda in 2019, Empower Rwanda is a women-led non-governmental organization dedicated to empowering women and youth. Through the provision of essential skills, knowledge, and resources, they drive sustainable change for individuals, their families, and their communities. Presently, the organization extends a diverse range of crucial support and education to over 400 teenage mothers across three districts in the Eastern Province of Rwanda, namely Rwamagana, Gatsibo, and Nyagatare.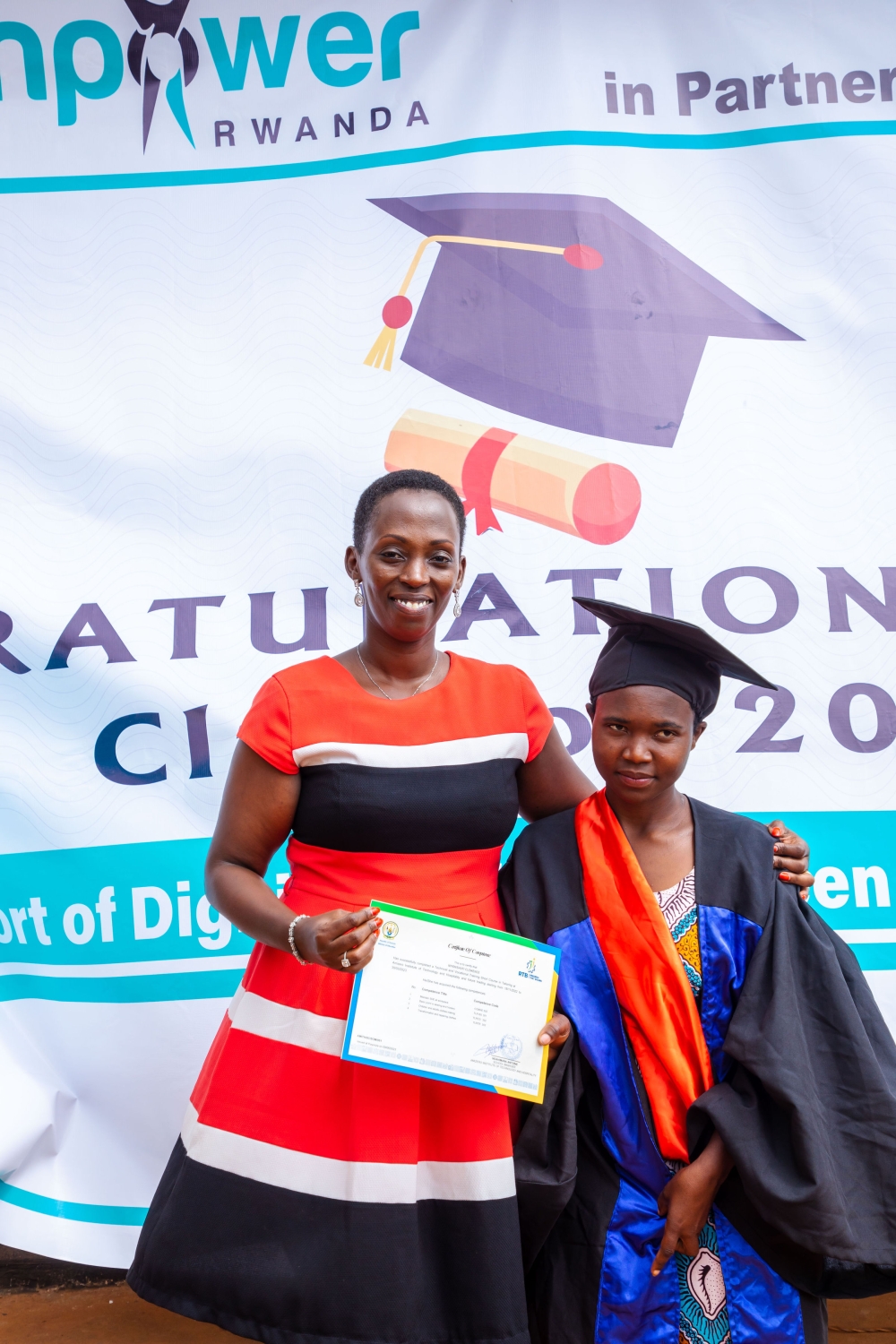 Empower Rwanda's founder and country director, Olivia Promise Kabatesi, presents a certificate to oneof 100 graduatesat the ceremony in Gatsibo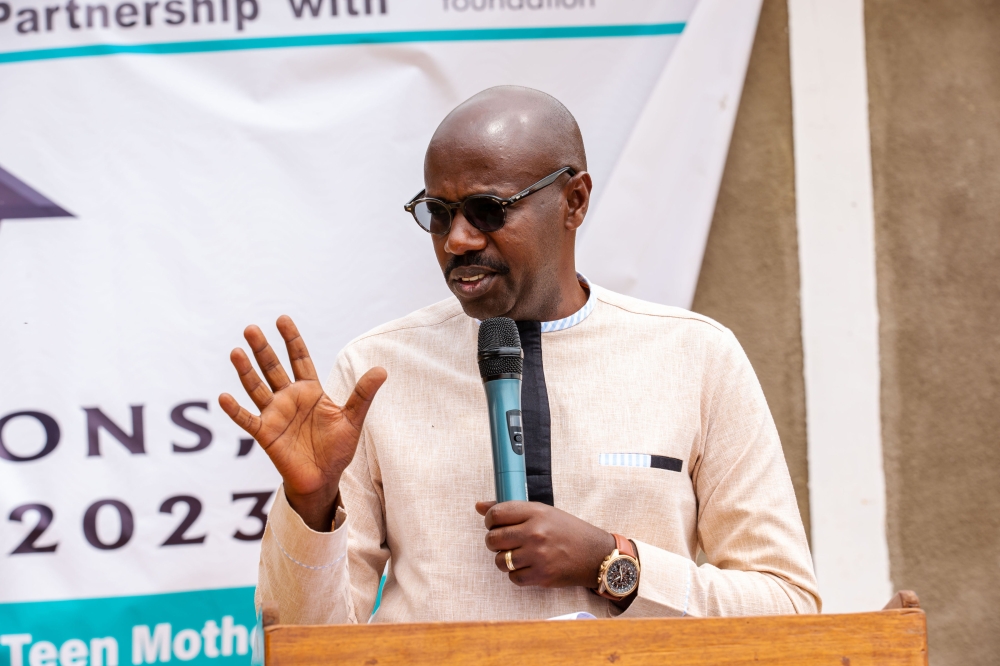 Richard Gasana, Mayor of Gatsibo district, told the teen mothers that they hold the potential to uplift their families from poverty with the right mindset. (1)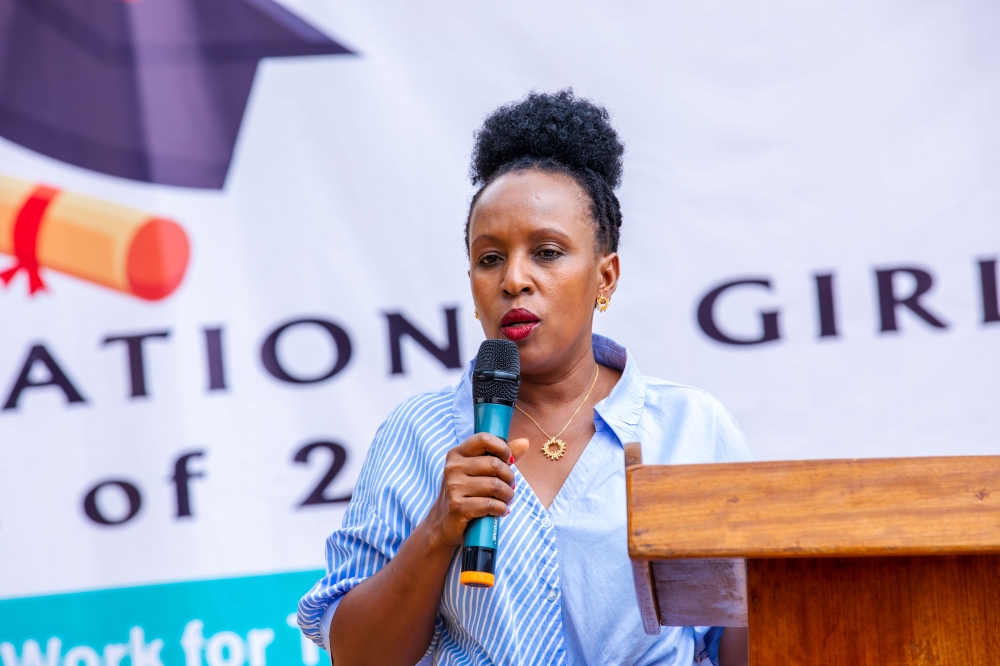 Ruth Mukakimenyi, a representative from the Mastercard Foundation, delivers her remarks during the graduation ceremony in Gatsibo District on August 25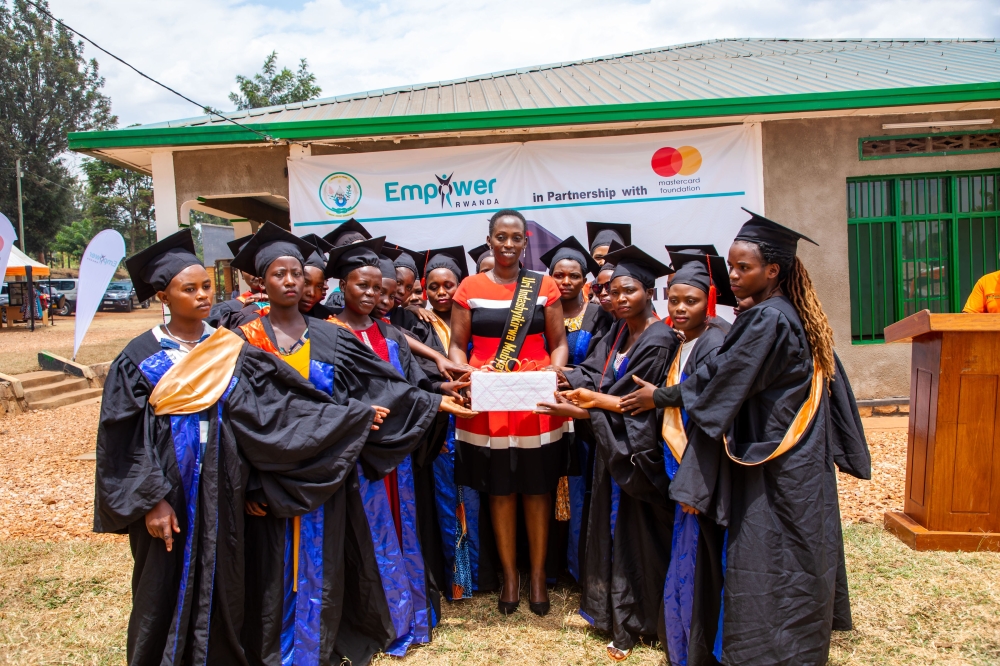 Some of the graduates present a gift to Olivia Promise Kabatesi, founder and country director of Empower Rwanda, in recognition of her efforts at the ceremony